Russian Banya St.Jacques has everything you need for an unforgettable and unique experience, be it a birthday party or just a quiet evening with family. We provide you with everything you need in banya, including towels, bathrobes, bath broom, banya hats, etc. All you need to bring is your choice of food and drinks, and a great mood.
– All-inclusive experience: everything you need for a Russian Banya experience is included in price: towels, bathrobes, flip-flops, sauna hats, essential oil, and bath broom/besom (from oak or birch).
– Free Parking and WiFi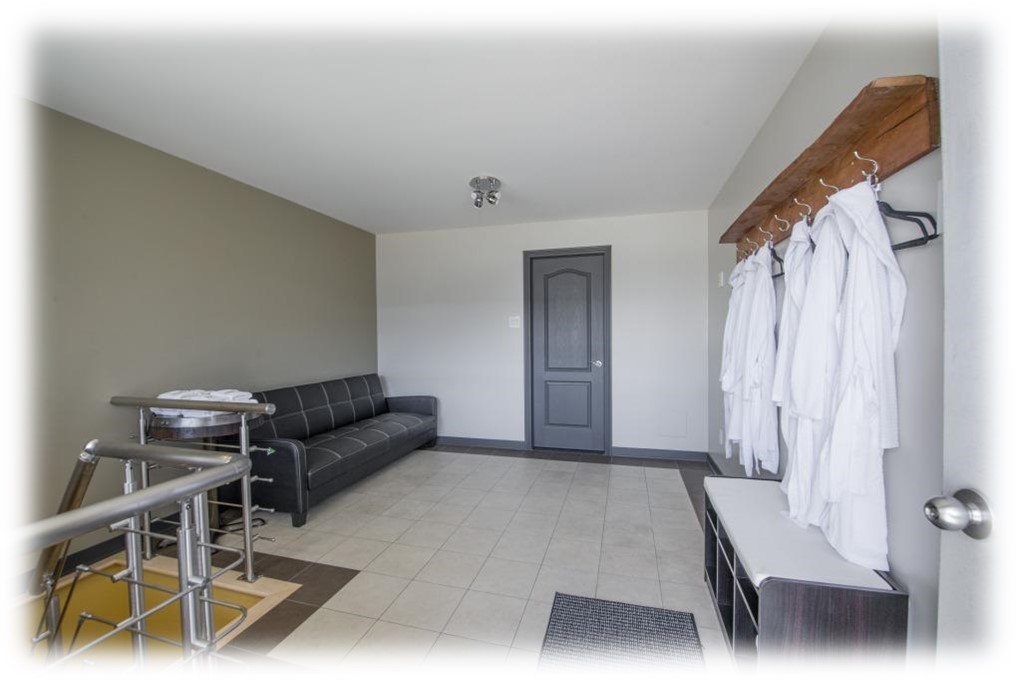 Entrance room, located on the ground level, has a sofa, LED cable TV, and a large bathroom.
Here you can change into bathrobe and flip-flops which are provided free of charge.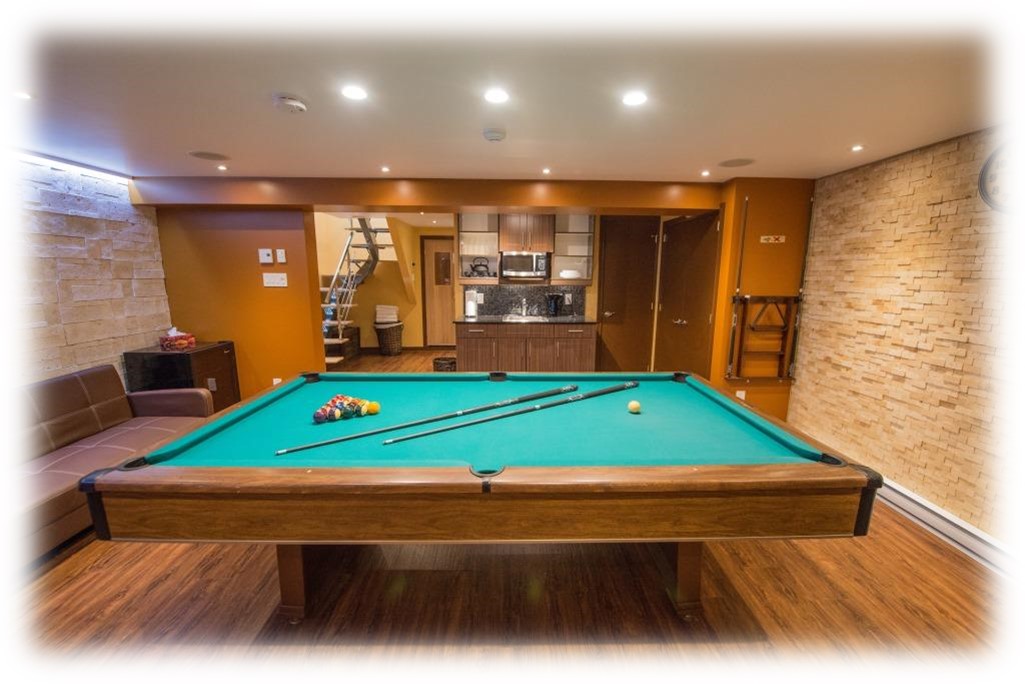 Party/Gathering room where you can take a break from the heat and the steam and relax. The room is located in the basement level and has:
– Small kitchen with fridge, microwave, kettle, plastic plates, cups and cutlery, knife, cutting board etc.
– Pool table
– Sofa
– Dining table for up to 12 people
– Electric Fireplace
– LED TV with Russian channels
– AUX cord, to listen music right from your phone or laptop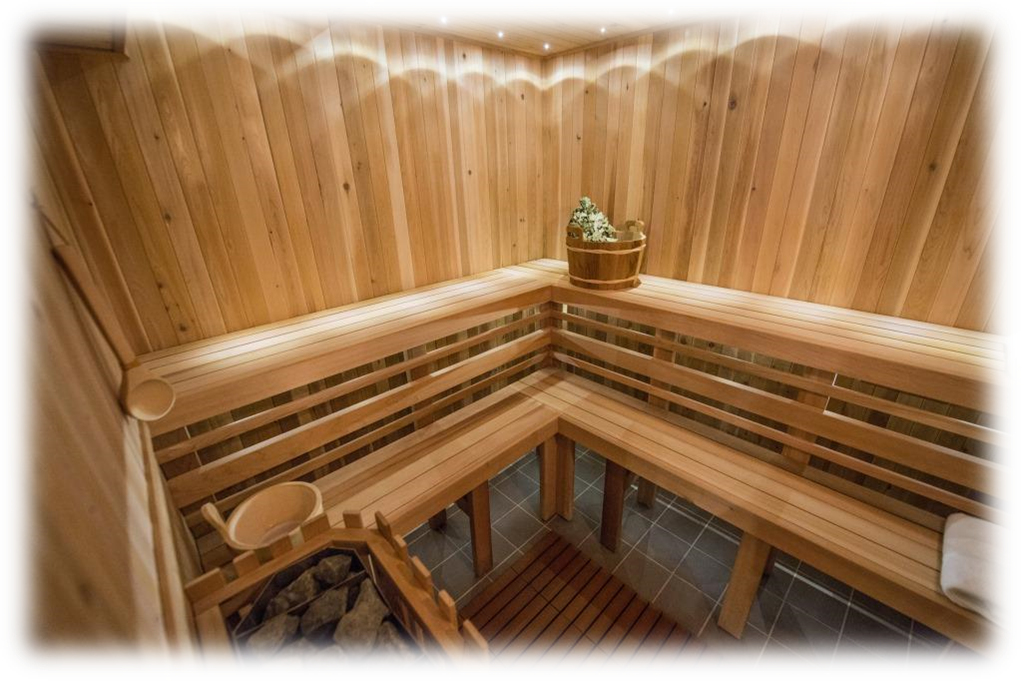 Banya, or steam sauna room                                           
– Comfortably fits about 6 people at a time
– Made of Cedar wood
– Electric heater
– Humidity is increased by pouring water on hot stones
– Banya can be heated up to 110°C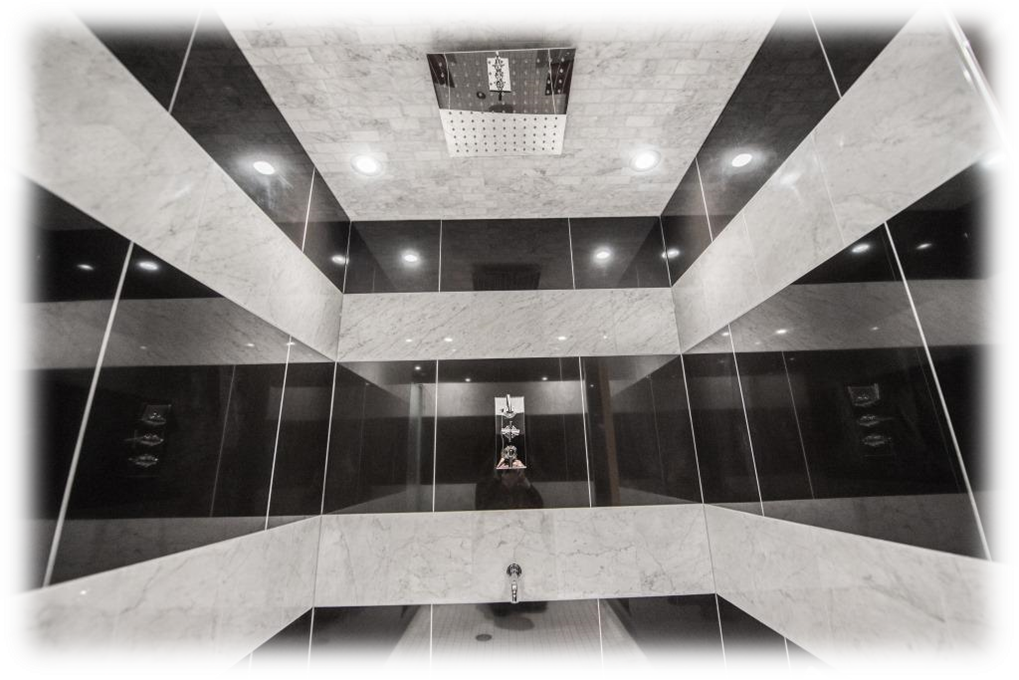 2 vast and modern showers, one of which is a rain shower.
You can enjoy a cold, invigorative and refreshing shower after heating-up in the sauna room, which has many of benefits for your health.
There is also a small bathroom, an interior smoking room and a relaxation room located in the basement level. 
 
All the listed amenities make Banya St.Jacques a perfect place for a traditional Russian style sauna experience that combines the therapeutic and social benefits.